TELLING THE STORY OF CVILLE'S COMMUNITY FOOD SYSTEM

An assessment of the gaps and opportunities within the local food system through the lens of health.
CUMBERLAND PLATEAU AND WASHINGTON COUNTY

An assessment of the Cumberland Plateau and Washington County local food systems.
LEE, SCOTT, WISE AND CITY OF NORTON

An assessment of the local food systems of Lee, Scott, Wise, and the City of Norton. 
2006 THE CVILLE REGION FOOD SYSTEM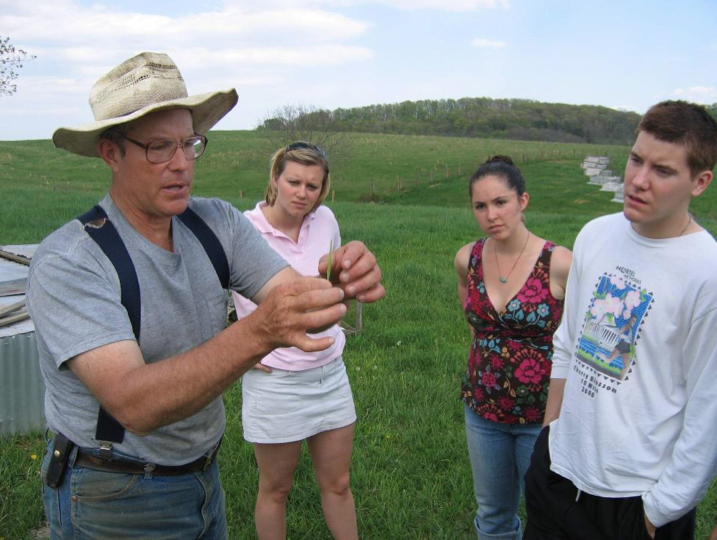 This research was conducted by students in Tanya Denckla Cobb and Tim Beatley's food system planning class in the School of Architecture  Urban and Environmental Planning program. Students completed their reports with community engagement, and presented their reports to the community at the end of the semester.
2017 CHARLOTTESVILLE CITY MARKET RESEARCH
The following presentation was created by the Charlottesville City Market Research Team, composed of fourth year undergraduates Allie Arnold, Emma Feinman, and Gabby Levet, who are undertaking a year-long independent study under the guidance of Paul Freedman, Professor of Politics at UVA. The research could not have been undertaken without the partnership and support of the City Market managers Justin McKenzie and Lucy Lamm.
The presentation showcases preliminary findings of their research, with a comprehensive report to come out at the end of the Spring semester. 
Please contact the team with any questions or insights for further research on the City Market:
Allie Arnold: ana6pr@virginia.edu
Emma Feinman: erf8ce@virginia.edu
Gabby Levet: grl5wa@virginia.edu
Paul Freedman: freedman@virginia.edu
Download:
Cville Market Research Preliminary Findings Presentation
Market Survey_Topline Data
CityMarketResearch_Poster
2012 FOOD HERITAGE

Food Celebrations

Food Celebrations Presentation.12
Lyons, Lucas-Untapped Asset.12
McCoy, Laura-Planning for Food Heritage Celebrations.12
Stern, Shayna-It Is Time to Celebrate.12

Food Preparation

DiCicco, Gina-Preparing Our Future.12
Food Preparation Presentation.12
Howle, Alex-Promoting Cooking.12

Food Processing

Bell, Laura-Rediscovering Virginia's Potential.12
Food Processing Presentation.12
Smith, Katelyn-Cultivating People and Industry.12
Zheng, Ran-Heritage Flours for Bakeries.12

Food Production

Food Production Presentation.12
Kelsey, Jordan-Resilience, Security, Identity.12
Yang, Judith-Aquaponics and Heritage.12

Food Retail

Brenner, Elise-Story, Sustainability, Sustenance.12
Food Retail Presentation.12
Roper, Natalie-Farmers Markets.12
Russell, Liz-Heritage Food Retail.12

Food Heritage at UVA

Food Heritage at UVa Presentation.12
Mangum, Hannah-Policy Recommendations.12
Webber, Atlee-Research and Policy Ideas.12