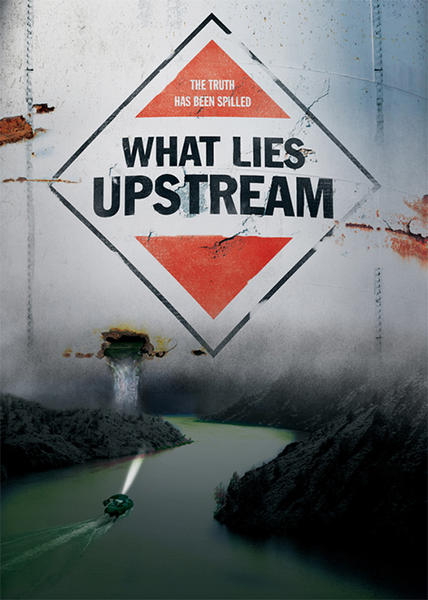 Join the UVA Food Collaborative, UVA Sustainable Food Strategy Task Force, UVA Sustainability, and the Sierra Club for a screening of the documentary What Lies Upstream and panel discussion centering on issues of environmental justice, water rights, and grassroots action.
The documentary What Lies Upstream uncovers the truth behind a massive chemical spill that leaves 300,000 West Virginians without drinking water. Viewers are taken into scientific cover-ups and political malfeasance across all levels of government, poisoning the entire system meant to protect drinking water. Variety wrote it's "a quietly devastating documentary" that "builds a persuasive case against not only industry and political figures, but also the Centers for Disease Control and the Environmental Protection Agency." It won the Special Jury Prize for investigative filmmaking at theWhat Lies Upstream Seattle International Film Festival.
Food provided! Special thanks to Whole Foods Charlottesville for sponsoring.
Hosted by the UVA Food Collaborative, the Sierra Club - Virginia Piedmont Group, and UVA Sustainability. This event is free and open to the public as part of UVA Earth Week 2018: People, Planet, Progress. See full schedule of events at sustainability.virginia.edu .
Panel
David Sligh
David has worked for 35 years to make the promises of our environmental laws real and is the current Conservation Director of Wild Virginia. He has a bachelor's degree in Environmental Science from the University of Virginia, a law degree from Vermont Law School, and is a member of the District of Columbia Bar. Dave has worked as a Senior Environmental Engineer for the Virginia Department of Environmental Quality, Founder and Director of Virginia PEER – the state branch of Public Employees for Environmental Responsibility, Southeast Regional Representative for American Rivers, Upper James Riverkeeper, adjunct instructor of Environmental Science at the University of Tennessee at Chattanooga, and as a consultant and advisor to citizen groups around the country.
Cale Jaffe
Cale is an assistant professor of law and director of the Environmental and Regulatory Law Clinic. Prior to joining the faculty at the University of Virginia, Jaffe was an attorney with the Southern Environmental Law Center, a leading environmental law and policy organization working at national, state and local levels. He holds a B.A. in American Studies from Yale and his J.D. and an M.A. in legal history from the University of Virginia.
Beth Roach
Since joining the James River Association in 2014, Beth has raised and managed over $3 million in grants that support the James River. As an enrolled member and councilwoman for the Nottoway Indian Tribe of VA, Beth leads environmental initiatives through storytelling programs, advocacy work, and clean up events. She was recently elected vice-chair of the Governor's Advisory Council on Environmental Justice.